In Singapore, many of us enjoy the privilege of having a home of our own. Given the hectic and fast-pacing lifestyle we all lead, going back home after work is a time which we all look forward to. Home is our safe haven. A place where we unwind after a long day at work, spend precious hours with our loved ones and gather with our friends when they come for a visit. Given the high density of flats in Singapore, where buildings are so close to each other. Sometimes, we would unwittingly look into our neighbour's home. It is only when you're shopping for your home, you realize the importance of the curtains hanging in every room, creating a warm, cosy and private living space for us to live in.
Curtains play an important role in shaping the ambience of our home. Situated at the window of our living space, it is often the first thing we would notice when we enter a house. One would notice that there is a stark difference between with and without curtains.
Here are five considerations for thoughts before installing them for your home! Of course, as we are professionals in curtain cleaning, we will also be giving you some tips on how to clean and wash your curtains to ensure that they are maintained in tip-top conditions!
1. Location of where you want to place the curtains
Commonly in Singapore, we'd install curtains in three types of room. Living room, study room and bedroom. Different types of rooms have a different purpose. Thus, one would have to choose their curtains wisely based on the different uses of each room.
For our living room, it is a place where we spend time chatting with our loved ones, watching Netflix together, or spending some personal time catching up on the latest news. Having said that, we would want some sunlight and breeze through our window. Similarly, for the study room, sufficient sunlight is needed for most to focus on our work. As such, it is recommended for us to install curtains of lighter fabrics like sheer cotton and linen.
For our bedroom, it is a place where we spend time sleeping and relaxing. Privacy is needed for us to live at ease in our living space. Thus, having a curtain of thicker fabrics like heavy cotton and velvet would ensure that our living space is being concealed from the outside world. It will also come in handy when we take a short afternoon nap as it would help us block the glaring sun rays.
2. Size of your room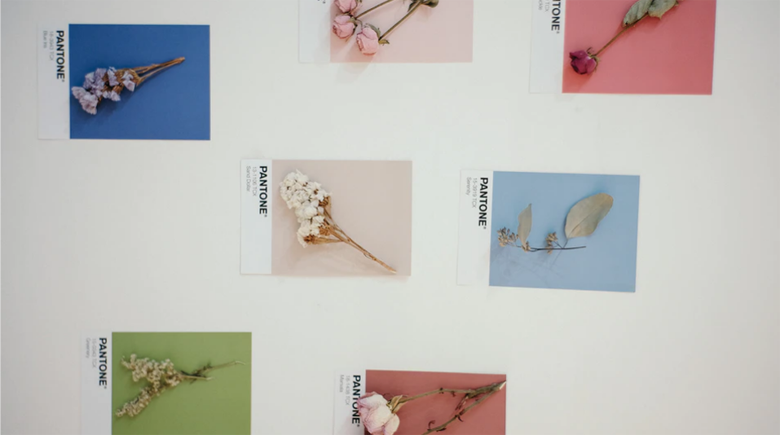 Curtains can create visually larger looking living spaces. For houses with smaller rooms, one can do the following to enlarge their living space.
Install curtains of the same colour tone (colour intensity) as the room. For instance, a living room in white can be paired with pale khaki curtains.
Avoid installing curtains of the same colour and colour tone as the room as it will make the living space look dull
Install curtains with small patterns of the same colour tone as the wall
Use light fabric to make the room look spacious
For houses with larger rooms, doing the following can make the room look cosier.
Install curtains of contrasting colour from the wall
Choose curtains of heavier fabric
Opt for curtains with large and define patterns
Choose curtains of the same fabrics as your bed sheets to create cosiness
3. Your interior design and colour scheme
Often, your house interior design is a reflection of your personality and style. Curtains are just like any piece of furniture which you purchase for your living space.
If you are looking for a bright and airy feel, the curtains should exude a similar feel. Organza and day curtains will be suitable. If you like your living space, cosy and warm, have 2 layers of curtains – day and night will definitely create an ambience which is cosier.
4. Your Budget
When determining your budget for your curtains at home, always consider the fact that you may not be changing them as often as you think. Curtains is an investment which you should invest in, similar to our furniture or furnishing for our homes. When spending more on your curtains, you will be able to have greater quality and design for your curtains.
In addition, installing both day and night curtains has been popular these days, especially in Singapore when direct afternoon or morning sun can be a pain. Day curtains are made of sheer material that is designed to let sunlight shine through. Night curtains are made of thicker fabrics that are used to block sunlight.
5. Curtain Care
Curtains maintenance can be tricky. Cleaning method varies as it depends on fabric types, colour and embellishments. For instance, fabrics like silk, linen and other sensitive fabrics need to be professionally dry cleaned. If not properly cared for, these curtains will fade or shrink. As for velvet curtains, for daily maintenance, you can always vacuum them. You can also check if any curtains embellishments or steel hooks are being taken out prior to laundering as hooks can rust or scratch your machine and your fabric during cleaning.
All in all, these are some considerations and details which you should take note when purchasing curtains. Definitely, it is worthwhile to invest in a set of suitable and good quality curtains. While doing that, it is important to remember to care for them so that they can be maintained for a longer period of time. If you will like to have your curtains dry cleaned, please do contact us or send us a message on Whatsapp. You can find out more about our curtain cleaning service – here! Our friendly and professional staff will assist and clean them for you.