Organisation Guide: 5 tips on organising your wardrobe and where to get the ultimate organiser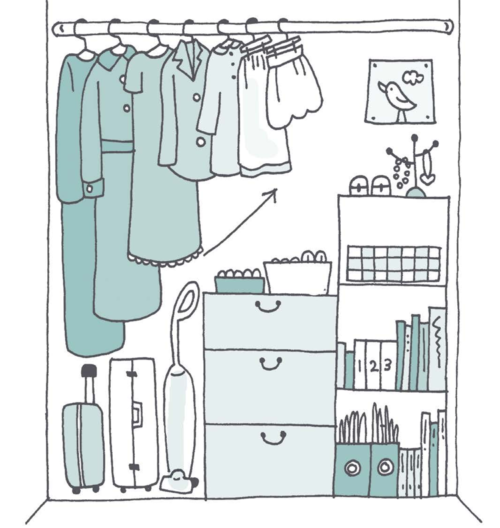 Certainly, washing and drying is just one component of proper care for clothes. Good organisation and proper storage of these cleaned clothing from your washing machine or received launderers and dry cleaners are also necessary to maintain their cleanliness, freshness and quality.
When it comes to the organising of your closet, it often starts with you scrolling through Pinterest, Ikea and Shoppee for organising tips and easy storage tools. Then, you would go through the process of parting with pre-loved items, which is a painful yet fulfilling process. Finally, you managed to sort out those items which can be given away for donation or recycling and then … The real challenge starts when you face a pile of clothing, staring at them helplessly and thinking hard on how you should start organising them.
Given the limited living space we have in Singapore, you would certainly need some tips and tricks to keep your closet organised. Having said that, we have collated some tips on how you can better organise your closet!
Tip 1: Store your clothes by category
Different people have different methods of sorting and categorising their clothing items. Some would choose to sort by colour first, then by the length of their clothing. Others might choose to sort by the occasion first, then by colour. There's no one method that we would say is the best. Ultimately, it is more important that their method serves the main purpose of keeping their closet organised and can be maintained for a long period of time. If you have no idea of what method suit you best, here are some of the methods which you can try exploring:
Sort by clothing length
Sort by colour/patterns
Sort by material
Sort by occasion
Tip 2: Konmari folding method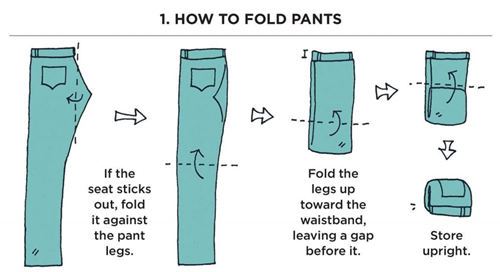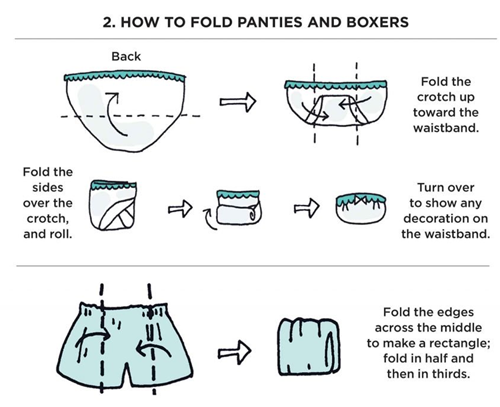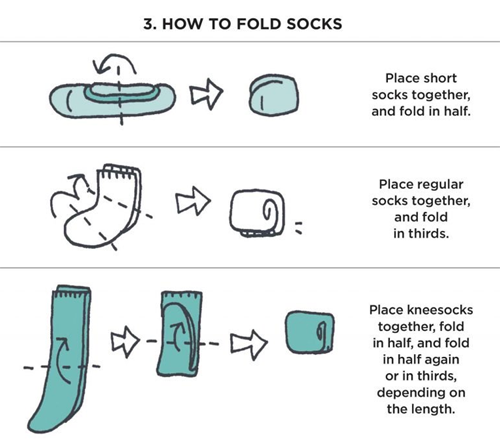 If you have been stacking up your clothes all this while, you might want to try switching over to Kon Marie's folding method. As an organising expert, she shares that; rather than stacking up your clothes which will only allow you to see the top of the pile, placing your folded clothes in an upright position would be a better option. Not only is this space-saving, but it also allows one to have a birds-eye view of all their clothing items. This gives every piece of clothing a fair chance of being worn and appreciated.
Depending on the type of clothing, some items like socks and tights can be placed in a compartment box once folded as that will help keep them separated and organised.
Tip 3: Storage space with pull out rail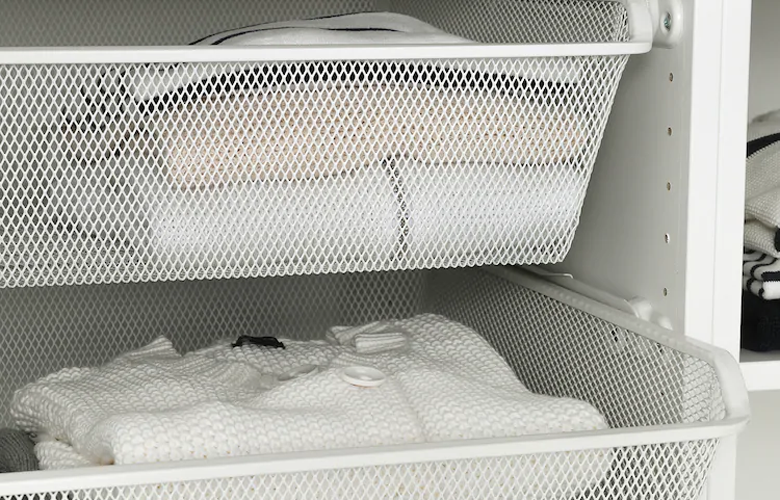 Instead of having a wardrobe with many compartments, one can purchase a customized wardrobe and attach them with these mesh baskets with pull out rail from Ikea. These baskets provide a quick overview of the contents inside and allow air circulation which can keep the clothes and other textiles nice and fresh. At the same time, it can easily accommodate up to 30-40 clothing items per basket with its wide depth.
Tip 4: Double your hanging space
Often, space limitations restrict us from getting more clothes. If you have used all the methods above but still have a problem storing all your clothes, you can try doubling up your hanging space. This can be done through DIY using a drink can tab. Simply place the drink can tab into the hook of the hanger and you will be able to extend your hanging space. Alternatively, you may want to get yourself a multi clothes hanger which can easily be found on Hipvan or Style Degree.
Tip 5: Have a closet rack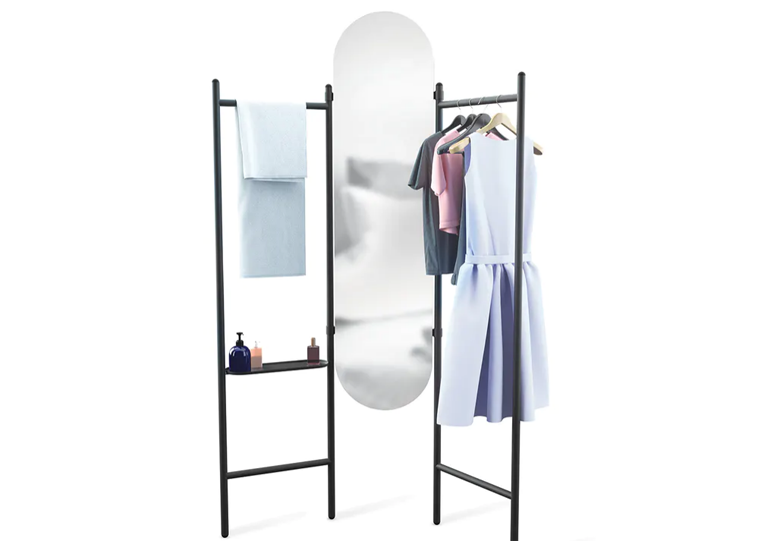 For many Singaporeans, morning tends to really rush. We often rummage through our closet for work clothes and rush out quickly for work. Doing so destroys the neat arrangement of our closet and puts our organisational efforts into waste.
One way of resolving this problem is to have a closet rack which would allow you to plan out your outfit the week before during the weekend and have them hung onto the rack. By doing so, we'd assure that you can look your best every day as you plan ahead. Moreover, it would also maintain the cleanliness and neatness of your closet.
One extra tip: You can pair the closet rack with this outfit hanger from Style Degree which allows you to mix and match for the perfect look and take them out easily when needed.
All in all here would be some useful tips from us which you can apply to have an organised wardrobe. Essentially, the secret behind this would be to have a simple and efficient system which you can follow throughout. With that, have fun exploring and you would definitely find a method that would suit you best. Meanwhile, you can visit our website or call our friendly staff at 6354 3277 if you have any enquiries or require any laundry and dry cleaning services, alteration services or laundry pick up services for your clothes!