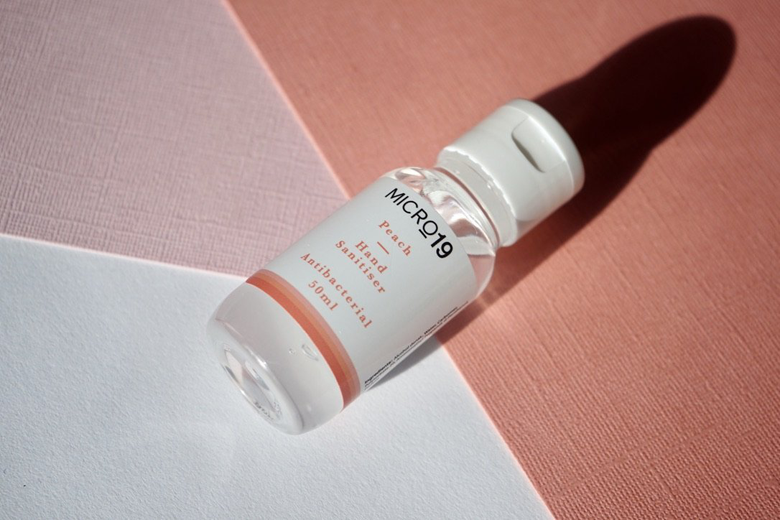 Over here at Presto Drycleaners, it is our utmost priority to keep our staff (and your clothes) safe and clean with Covid-19 still being one of 2020's worst fears. With that, everyone has been on their toes about keeping each other safe by trying not to touch their faces, washing their hands regularly and keeping up with preventive measures such as wearing a face mask.
However, have you realised how dry and rough your hands have gotten from over-washing them? Well, there's definitely one item that has been the new hot commodity which can fix this problem. They are hand sanitizers! With hand sanitizers being sold out almost everywhere, we have partnered with Micro19 to provide you their hand sanitizers to be used at all our outlets. This helps to maintain a clean and safe environment for everyone. Here are some benefits of using a hand sanitizer.
1. Waterless
One of the biggest upsides of using a hand sanitizer or soap is that you don't need to be near running water. There are many occasions where the need to wash your hands is highly inconvenient because there isn't a toilet nearby.
2. Portable
Hand sanitizers are portable and allow you to keep them easily in your handbags or pockets. With that being said, you can easily take out these portable bottles for a cleaner experience when coming into contact with public places.
3. Good for Sensitive Skin
Created with the highest quality ingredients and formulated to ensure your hand feels soft, smooth and hydrated, hand sanitizers are much safer than washing your hands regularly with commercial grade soaps that leave your hands dry and rough. These sanitizers are pH balanced to care for your skin even after frequent and repeated use.
4. Shareable
If you're ever in a group setting, share your hand sanitizer with everyone by squeezing the product into their hands before sharing a meal with them. This creates a touchless situation for everyone. Germaphopics, we got you!
5. Fast
Within 20 seconds, the microorganisms that are also known as transient bacteria that live on the surface of your hand can be easily removed with the help of a hand sanitizer. This makes it convenient for everyone to stay safe and clean.
If you're sold on the benefits of using a hand sanitizer, then you're definitely going to love what Micro 19 has to offer! Available in a choice of pleasant aromas such as, peach, cucumber and lavender, orange and even a fragrance free option, these sanitizers are one to keep your hands smelling great and feeling clean!
Excited? Try them now at either one of our 14 outlets or purchase these environmentally friendly hand sanitizer at either our Kallang Leisure Park outlet or Republic Plaza outlet. If you prefer to get them online, hop over to www.micro19.com.au and quote PRESTO25 for a 25% discount off your purchases.