If you're like many people, you have probably gone a little while without washing some of your everyday clothes—jeans and undergarments, in particular.
But, as it turns out, while some items can go longer between washes, others may have to be washed every after use. So, exactly how long is too long? As a laundry service provider in Singapore, we are sharing our take on how often you should wash just about every item of clothing you have in this guide.
How Often Should You Wash Your Clothes?
As a rule of thumb, the closer an article of clothing is worn to your skin, the more often you will have to wash it. It means t-shirts, socks, and underwear have to be washed every after wear—this is non-negotiable. But, for bras, you can get away with washing them at least after three uses.
Your workwear, including t-shirts, socks, leggings, and everything else that gets soaked in sweat also have to be washed after every use. An exception is when the sports you engage in are low-impact like yoga, you can stretch your workout clothes to a few more wears.
Meanwhile, your office clothes such as blazers and suits can last for 3-5 wears, whereas dress shirts and blouses can last for about 1-2 wears before you have to call for a laundry pickup service.
Additionally, there are also clothes that you can give a little more leeway. These include the workhorses of your wardrobe: sweaters, sweatpants, pyjamas, shorts, and denim clothes. You can take them to the laundry shop depending on where and how long you wear them as well as on how sweaty you get. Sometimes, you don't have to wash them until they start to smell, this is particularly the case for denim pants.
Lastly, your jackets, coats, and other seasonal clothes are fine with getting washed at least once a season. It means it's okay if you take them for laundry only before you store them again for the long haul. Don't forget to wash your hats, scarves, and gloves as well.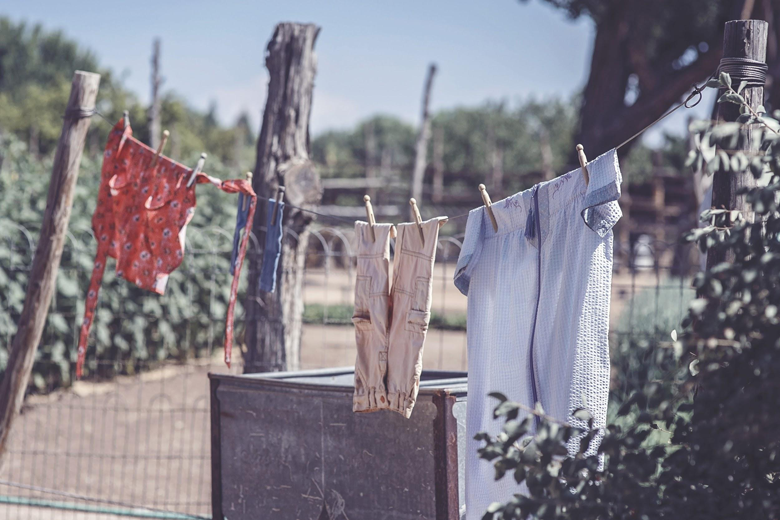 Of course, every lifestyle is different and this guide is exactly what it is: a guide. If you wear pyjamas only for bedtime, you can probably wash them less often. The main point of washing your clothes is not just to look presentable and avoid body odours, but also to make your clothes last longer.
Frequent washings can damage the fibres of your clothes, particularly for those made with delicate fabrics. So, use your judgment for the rest of your clothes. Wash them only when needed—they will last longer that way.
At Presto Drycleaners, we offer laundry services for every type of clothing in your wardrobe. We guarantee protection for your clothes, even for your delicate fabrics. As a conclusion, we break down how often you should wash your clothes in the table below:
How Often Should You Wash Your Clothes?
Socks
After every wear
Dress Shirts/Blouses
Underwear
After every wear
Suits/Blazers
After 3-5 wears
T-Shirts
After every wear
Skirts/Pants
After a few wears
Workout clothes
After every wear
Denim Clothes
After 3-10 wears
Bras
After 2-3 wears
Sweaters/Sweatpants
After 3-7 wears
Dress Shirts/Blouses
After 1-2 wears
Seasonal Clothes
After every season
Did you find this article helpful? Share your thoughts on how often you should wash your clothes in the comment section below.