How did the wedding dress come about and why are they be white?
To many of the ladies, the wedding day is once in a lifetime. This is the day when you walk down the aisle, with the man you love, hand in hand, and exchange vows to stay with one another from then on. From young, we girls grew up with fairy tales like Cinderella or Beauty and the Beast. Our wedding day is the closest opportunity we get to be like a princess, in the limelight, with our one and only Prince Charming under the witness of our family and friends. Thus, the wedding day is also known as a women's biggest day.
Whether it is in the past or now, all women have wanted to look their best. A wedding dress is something which most of the girls have been looking forward to even before they meet their Mr Right. Thus, just like the American TV Series" Say yes to the dress", we girls in Singapore are also looking for the dress that screams our name. The question is, "What's next after buying our perfect dress?" I'm sure we would like to take it out from time to time to reminisce about our big day, share it with our kids and grandchildren. They can even send it for alterations services to make it their own for their big day. Thus, giving it the proper care like sending it for dry cleaning services after wearing is very important.
Wedding dress in the past – Colour, and materials are determined by their social status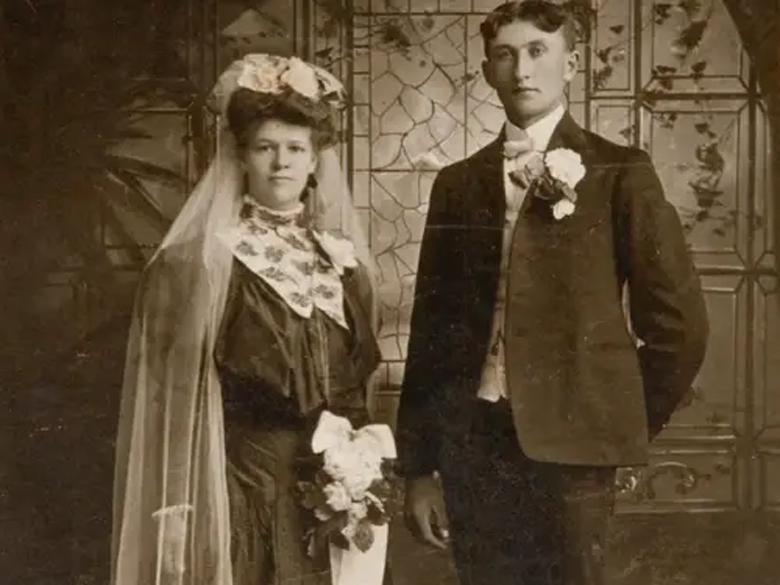 In the past during the 19th century, wedding dresses were innocent and simple.
Brides did not wear white as their wedding dress. It was seen as impractical as it gets soiled easily and will only be worn once. Thus, most brides simply wore their best dress or their church dress (known as Sunday best). For the upper class, fancy dresses showered with gold and silver embroidery and fur were worn. The key feature of these dresses at that time was, they can be worn more than once.
When White Wedding dress started to be the norm for wedding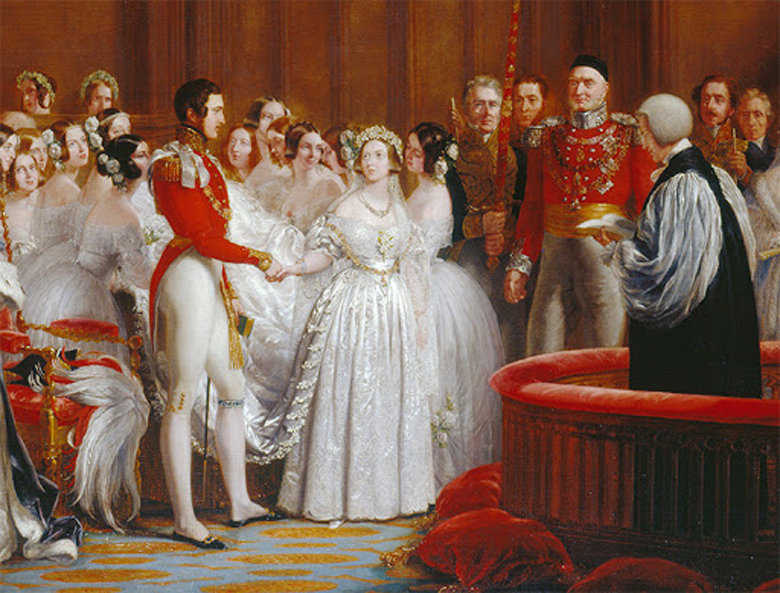 The color white for wedding dress originated in 1840, from Queen Victoria's wedding. She forgoes her heirloom jewels, heavy fabrics, rich colors, and went for the white dress instead. There were 2 main reasons for it :
She wanted to help increase the lace trade and color white was best to show off the lace workmanship

She wanted to make her vows as a woman and not as a queen. This can further be shown that she was wearing a flower crown and not her royal crown
This simple, elegant, and innocent wedding dress had stunned all. It was described as "the most fitting hue for a bride", "an emblem of the purity and innocence of girlhood " and "the unsullied heart she now yields to the chosen one." This stunning piece of wedding dress got the wealthier brides to start wearing white fancy gowns for their wedding. However, the white wedding dress was also described as a way to show off one's status as the lower class was not able to afford to get their wedding dress professionally cleaned since it was white.
With that, Queen Victoria was the one who made the color known as the color for the wedding dress. However, it only got more popular after World War 2 as white fabric became more accessible for the normal class to get their hands on these materials.
Wedding dress today
As of today, white wedding dresses have officially become a social norm. One of the most stunning wedding dresses to date would be Kate Middleton's Wedding Dress, designed by the creative director of the luxury fashion house Alexander McQueen, Sarah Buton. Her wedding dress was classic, elegant, and breath-taking! Of course, ultimately, the significance of a wedding dress would be that the bride is feeling beautiful in it. Thus, different people would have their very own unique wedding dress that is specifically suited for her.
One of the traditions lost for the wedding dress which we think is unfortunate is, wedding dresses are rarely passed down from generation to generation. It is a sentimental and priceless piece that is meaningful. Even if the future generations are unwilling to wear it for their own wedding, they can still appreciate and understand their past generations and the fashion trend back in the old days.
For them to do that, proper care for your wedding dress has to be taken. In the past, cleaning white clothing might have been hard. However, with our expertise in laundry and dry cleaning, we are here to help you maintain your priceless wedding dresses so that they can last for a long time!
If you have any other queries, you can always contact us at 6354 3277 or send us a message on Whatsapp at 9228 3061. Our friendly staff will always be there to attend to your needs!