A Collaboration Series with Local Singapore Brands
Every brand starts with a powerful purpose to help them be outstanding. With a purpose, it motivates the brand to love what they're doing for other people through their product or service. In today's collaboration series, we have an amazing example of how a purpose was built into a brand that is loved by many Singaporeans.
In 2019, White Trousseau's founder, Li Rong also started her brand with the purpose of helping women bid goodbye to the hassle of finding the perfect wedding gown for their dream day. With this purpose, Li Rong used her 10 years of experience in the fashion industry to make the dream work for brides in this day and age with her rental bridal service. Offering pieces ranging from bridal gowns to accessories.
Today, we have the opportunity to interview the founder of White Trousseau, Li Rong, on her journey of being one of Singapore's trusted bridal rental agencies.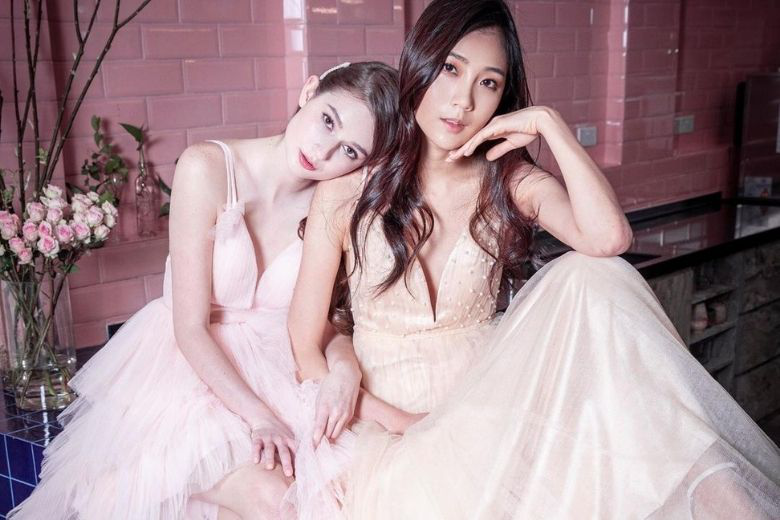 Here are 4 questions asked and answered by the founder of White Trousseau.
1. White Trousseau was born out of your love and passion in the search of the perfect dress for your clients. As a celebrity stylish with many years of fashion experience, what is your definition of a good fashion style?
Fashion and style have their own set of meaning. Fashion comes and goes with time, and style is the reflection of your personality. Style is how an individual expresses themselves through clothing, accessories, hairstyle, and the way they put an outfit together. White Trousseau believes in having a pop of colour in every look because everyone has a fun side they'd like to show.
2. Having over 10 years of fashion industry experience, how would you describe the changes in the fashion style of Singaporeans?
Women often change their fashion styles by dressing up and exploring different styles and with that, White Trousseau believes that renting is the new future. Brides nowadays are more aware of how their wedding dresses can only be used once in their entire lifetime. On top of that, most clothes that we purchase often end up in the back of our closets or even landfills. With regards to our current generation, renting seems to be the best option for women who want to save time, space and money.
3. White Trousseau offers a full assortment of wedding gowns, cocktail dresses, accessories through booth rental and sales models. As you navigate your brand in the new normal due to COVID-19, what has changed for White Trousseau?
During the early stages of the new normal, weddings and events were put on hold and White Trousseau decided to focus on creating accessories. Since White Trousseau's motto is, "To be the solution provider for every woman" we wanted to find and develop new ways to help women of this day and age. Upon researching, we identified how there was a huge increase in women getting acne due to the usage of face masks. Consequently, Li Rong used her fashion knowledge to create the current best- seller item from White Trousseau, the 100% Mulberry Silk Masks to help women tackle mask acne.
As Singapore moves to Phase 2, where weddings, banquets and events are allowed at a small scale, the 100% Mulberry Silk Masks that come in 10 different colours became the perfect accessory to go with brides beautiful gowns and their guests' dresses.
4. As a fashion professional, which fabric choice stands out when it comes to designing pieces for your clients? Can you give our readers a fashion tip that can elevate their personal style and confidence?
I've always been a fan of minimalistic and understated looks, therefore, silk and wool blend cottons are my best bet on fabrics. Since these materials are delicate, I always trust Presto on their expertise to maintain the condition of our rental dresses when sent for dry cleaning.
Coming back to the question, I would say style never comes easy. You'd have to collect and create a style inspiration board, experiment with fabrics that compliments and suits your silhouette. From there, you may begin using accessories to style and personalise your dress. Accessories are the way to take a minimalistic gown and make it into an outfit that is festive and special.
Garment Care Tips by Presto
When it comes to wool, there are many different types such as, cashmere, lambswool and alpaca. All these wool types are delicate and require drycleaning. However, after being cleaned, they also need to be handled and be kept with care.
Here are 3 simple tips on how to better care for your wool blend garments.
Wool sweaters should always be folded instead of hung as the thickness of the sweater may pull the weight of the sweater down causing it to stretch, damaging the shape of the sweater.
If your wool garment ever gets wet, always remember to air dry your wool garment on a flat surface, as putting it into the dryer may cause the wool garment to shrink.
To keep your wool garment fresh and safe from insects, such as moths, carpet beetles and silverfish that are attracted to wools, you may keep them in an air- tight bag with a separate moth ball to reduce attraction of these insects to the wool.
In collaboration with White Trousseau, we are offering a 10% off dry cleaning, laundry and alteration services for all your White Trousseau garments. Please quote the promotion code, "WTXPRESTO" when dropping off your garments at our outlets or home pickup service.
Promotion is valid from 1st December 2020- 31st December 2020. Find out promotion details here.